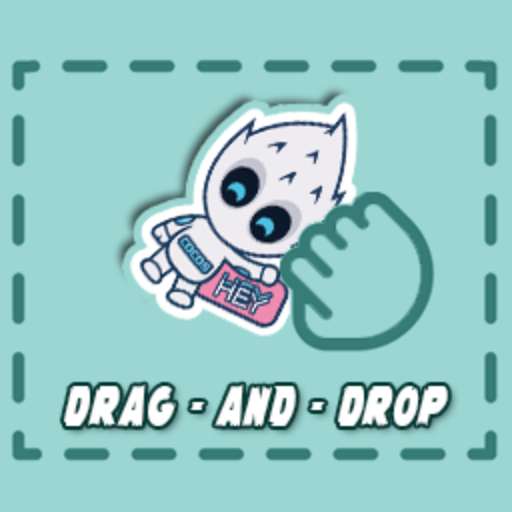 Category

Code
Author

supersuraccoon
Creator Version Required

v2.4.0
Supported Platform

HTML5
Rating
Sale Price

$

0.99

(Individual)
Introduction
SSRDnDComponent
About
The DnD in SSRDnDComponent is short for:
Drag and Drop
which is a common operation in web browser.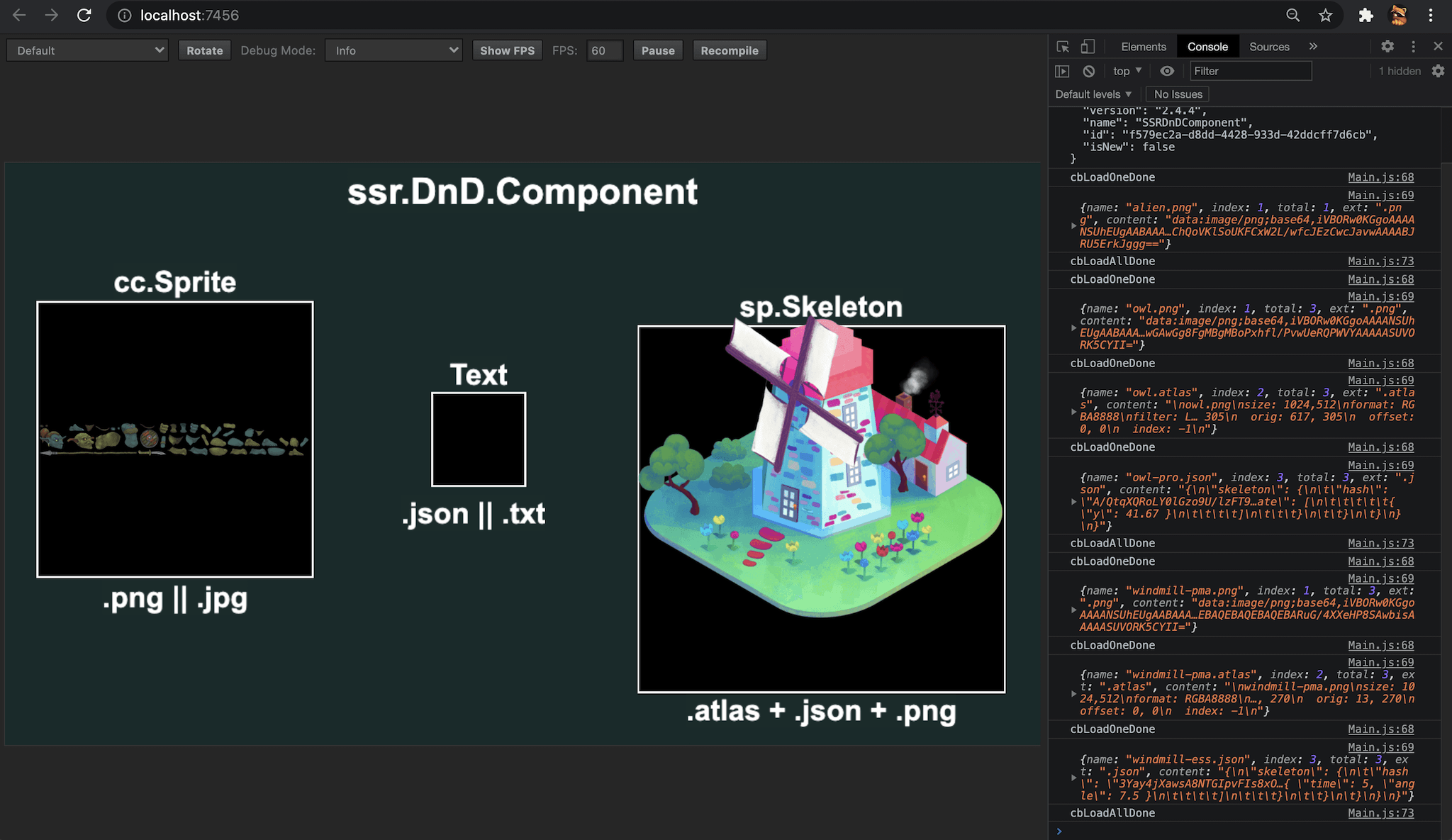 And this component brings the feature into Cocos Creator so that you can implmenet the Drag-and-Drop style feature easily.
Attention
This component is only made for Web which means it dose not support the Native mode.
If you are plnning on making some browser-base editor with Cocos Creator then this component might be your choice.
Features
DnDComponent
Simply add the DnDComponent into any cc.Node object will make the cc.Node able to receive (DnD) files.
Free to set the file exteions can be dropped
Free to set the number of files can be dropped
Fully callback functions supported

Callbacks for file drag-in/drag-out event
Callback for one file being loaded
Callbacks for all files being loaded
DnDUtil
Along with DnDComponent the DnDUtil will help you to convert the files loaded from the DnDComponent into some useful Cocos Creator Render Objects such as:
cc.Texture2D
sp.Skeleton
The demonstration video is here
How to use
Copy the SSRDnDComponent/assets/scripts/ssr folder in the downloaded package into your project
Then you will find the DnDComponent in the CocosCreator editor
For more details about how to use the component check the demo attached in the downloaded package.
---
If you have any question about this component, feel free to:
Send me (@supersuraccon) a DM in Forums
Leave a comment right here in the comment section
Join my Channel on Discord for further discussion.
---
User Rating
Total users participating at this score:
0
2020 © Cocos.com版权所有
增值电信业务经营许可证:闽B2-20160169
闽ICP备14002653号-6
闽公网安备 35020302033941号