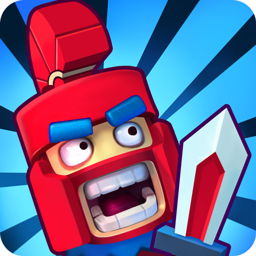 Category

Code
Author

Cocos官方
Creator Version Required

v3.3.2
Supported Platform

Android

iOS

HTML5
Rating
Sale Price

$

15.99

(Individual)
Introduction
Development Environment
Engine version: Cocos Creator 3.3.2
Programming language: TypeScript
Update Statement
1.0.0
1.0.1

Fix camera following when both sides are killed
Adapted platforms
| HTML5 | WeChat Mini Game | Android Native | iOS Native |
| --- | --- | --- | --- |
| ✔ | ✔ | ✔ | ✔ |
This resource only supports platforms that have been tested, other platforms are not supported by default. Please adapt manually.
Game Genre
Casual, 3D, Match & Merge
Game Description
Gang War is a match & merge game with rich levels, units and other elements.
Instructions
Click to start the game, our units will automatically rush to the front and fight with the enemy. Players do not need to do additional operations, until one side is destroyed and the game is over.
Click the skill button on the left to use the fireball skill.
Resource Description
Author Contact Information
Copyright Notice
Cocos owns all rights to this game resource, and you should use it within the scope of the license after successful purchase.
The game design, source code and art resources in this resource can be used commercially, and the scope of commercial license is limited to use in your own developed game works, and no resale, lease, distribution of any kind is allowed.
Purchase Notes
This product is a paid virtual product and no refunds will be given once the purchase is successful. Please confirm the purchase content carefully before purchasing.
User Rating
Total users participating at this score:
2
Reviews
seamcker
2021-12-23 19:39
不错,支持,做得很棒!
504840815
2021-12-11 18:06
构建为啥提示no such file or directory, open ,/build/wechatgame/__context__/__plugin__/wx0446ba2621dda60a/plugin.js'啊,我看构建的目录路也没有__context__
2426899453
2021-11-26 17:38
如何开启引导呀,到引导合成-等待进入主场景那里,开启监听进入主场景事件,如何触发这个事件让引导流程继续进行下去呢
xiaojiang1994
2021-11-18 13:50
还是希望能出个讲学视频,望开发者采纳。
woshilinxi
2021-11-18 12:31
只要9.9买不了吃亏买不了上当,买一个先!!!
2020 © Cocos.com版权所有
增值电信业务经营许可证:闽B2-20160169
闽ICP备14002653号-6
闽公网安备 35020302033941号