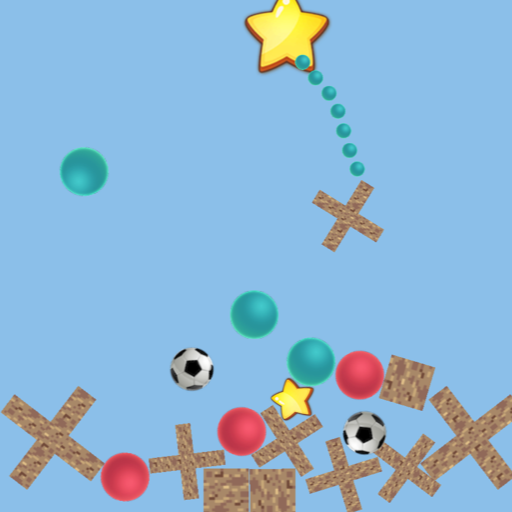 Physics engine synchronization solution

v1.7
Category

Code
Author

kwansixian
Creator Version Required

v2.0.0
Supported Platform

Android

iOS

HTML5
Rating
Sale Price

$

59.00

(Individual)
Introduction
Development Environment
Engine version: Cocos Creator 2.4.7/Cocos Creator 3.4
Programming language: TypeScript
Video preview address
https://www.bilibili.com/video/BV1r44y1a75Q/
2.x demo address
3.x demo address
3D demo address
https://aprilfool.top/client3d
demo game
Adapted platforms
| H5 | WeChat Mini Game | Android Native | iOS Native |
| --- | --- | --- | --- |
| ✔ | ✔ | ✔ | ✔ |
This resource only supports platforms that have been tested, other platforms are not supported by default. Please adapt manually.
Resource introduction
The client is based on version 2.4.7 and theoretically, the code is also suitable for version 3.x and even 3D physical synchronization.

Server is based on nodejs and websocket communication. Connect to the demo server I provided by default. If you need to connect to your own server, please modify the host by yourself.

Server installation method: npm i & npm start
Functional features
There are all the technical points required for lockstep synchronization. Physics engine synchronization (web/mini game/native platform can be synchronized)
Support engine physical system and native Action. The original physical game can be synchronized by simple modification.
Support Box2D WASM.
Author Contact Information
There is the author's contact information in the source code.
Copyright Statement
Resource copyright statement, relevant original certification materials
Purchase Notes
This product is a paid virtual product and no refunds will be given once the purchase is successful. Please confirm the purchase content carefully before purchasing.
User Rating
Total users participating at this score:
4
Reviews
tzq2008wd
2022-03-25 21:22
非常值得推荐,学习帧同步必备~~ 之所以没有给五星好评是因为作者代码写的比较随意且没有任何注释,外加采用了很老版本的Colyseus服务器框架增加了学习难度。不过核心逻辑也就几百行代码仔细看看就OK了。希望作者可以持续的更新下去,甚是期待~
Author
谢谢评论!有问题随时可以加我qq 我能回答的都会回答
Geek_Tiger
2022-01-21 14:20
寻找cocos帧同步的代码很久了, 网上一直没有找到完整的解决方案, 这个demo完美的解决我目前遇到的问题, 给作者大大点赞~~
基本的代码注释没有
Author
不好意思,我写代码一直都没有注释的习惯,如果有疑问的地方欢迎加我QQ,我能解答的都会解答.
zhezhong
2021-12-14 19:30
找了几个台电脑,几个手机测了一下午。完美同步。 thank you
2020 © Cocos.com版权所有
增值电信业务经营许可证:闽B2-20160169
闽ICP备14002653号-6
闽公网安备 35020302033941号